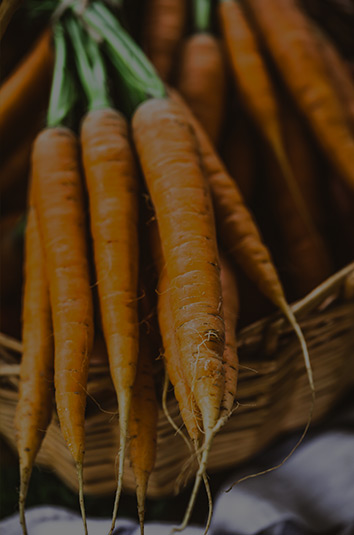 Good quality carrots should be well shaped with firm, smooth exteriors. Color should be vibrant orange to orange-red. For best quality, tops should be closely trimmed since they tend to decay rapidly. Avoid flabby, soft, or wilted carrots or product that shows any mildew, decay, growth cracks, or splits.
Large squash with an elongated, bell shape. Hard, tan-colored rind and yellow-orange flesh.
Carrot Loaf
-1 large egg.
-1 1/2 cups of flour.
-1 cup of shredded carrots.
-1/2 cup of white sugar, granulated.
-1/2 cup of brown sugar, packed.
-1/2 cup of vegetable oil.
-1/2 cup of chopped nuts.
-1/2 cup of raisins.
-1 teaspoon of cinnamon.
-1/2 teaspoon of baking soda.
-1/4 teaspoon of salt.
-1/4 teaspoon of baking powder.
Stir together the flour, cinnamon, baking soda, salt and baking powder. In a separate bowl, mix together the white and brown sugar, shredded carrots, vegetable oil and egg. Combine the two mixtures, then add the chopped nuts and raisins. Spoon the mixture into a greased and floured loaf pan (about 8*4*2 inches). Bake at 350F for about 60 minures, until a toothpick comes out clean. Allow to cool for 15 minutes.
Carrot Sandwich Spread
-3/4 cup of finely grated carrots.
-1/4 ounce of cream cheese, softened.
-1 stick of margerine, softened.
-2 tablespoons of green olives.
-2 tablespoons of grated onion.
-Dash of white pepper.
Mix all of the ingredients together thoroughly. Chill the mixture in a refrigerator. Spread into a sandwich, onto toast or however you desire.
Baked Carrots
-4 cups of carrots, sliced.
-1/2 cup of water.
-6 tablespoons of butter.
-2 tablespoons of sugar.
-1 teaspoon of nutmeg.
-1 teaspoon of salt.
In a casserole dish, mix the sugar, nutmeg and salt with water. Add the carrots and dab them with butter. Bake at 350F (175C) for 10 minutes, stirring after 5 minutes. Allow to rest for 3-4 minutes